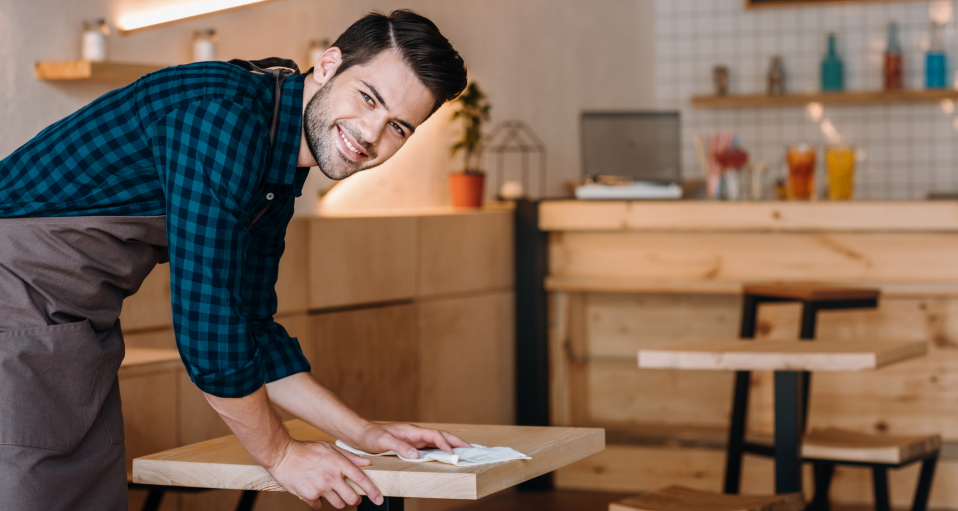 Restaurant Kitchen Cleaning Checklist
Hygiene is the main thing that a customer will ask from his or her favorite restaurant. If you are starting your restaurant, in the meantime, lots of people will start to love it. Although the table chair cleaning is already scheduled, you need to take care of your Kitchen too. It would be best if you follow a Restaurant Kitchen Cleaning Checklist.
What's the benefit of following the Restaurant Kitchen Cleaning Checklist? In case, if a survey is being done on your restaurant or somehow a customer was able to peek into your kitchen, if it's not hygienic, surely a bad impression will be created. Here, you'll be given a perfect Restaurant Cleaning Guide.

For sake of convenience, let's divide it into three categories.
Everyday Cleaning
Due to you are running a commercial business here, the Restaurant Cleaning Procedures won't be costly. In the daily cleaning schedule, there are some unavoidable items. Like plates, dishes, cups, mugs, grill, pan, tables, table cloths, spoons, and other tools. Along with these, don't forget to wash the walls near the cooking area. Oil droplets must be there which can attract cockroaches, ants. Use soap water to wipe those out. Taking care of the cooks is also necessary. That's why they have washed their aprons, towels, and staff uniforms daily. Keep some back-up clothes. Why you are dealing with kitchen cleaning, to make it effective, you can use a warm water-vinegar mixture and soap water mixture.
Weekly Cleaning
Under weekly Cleaning, you have to take care of the tools often used for cooking. Like a chimney, burner, microwave, refrigerator, desert preserves, and so on. Not from outside but inside too. If you have spotted some residents of pests, don't add any pesticides. Wash it manually with soap water. Though cleaning the floors of the kitchen area is considered under a daily schedule, you must wash your floor with soap water once a week.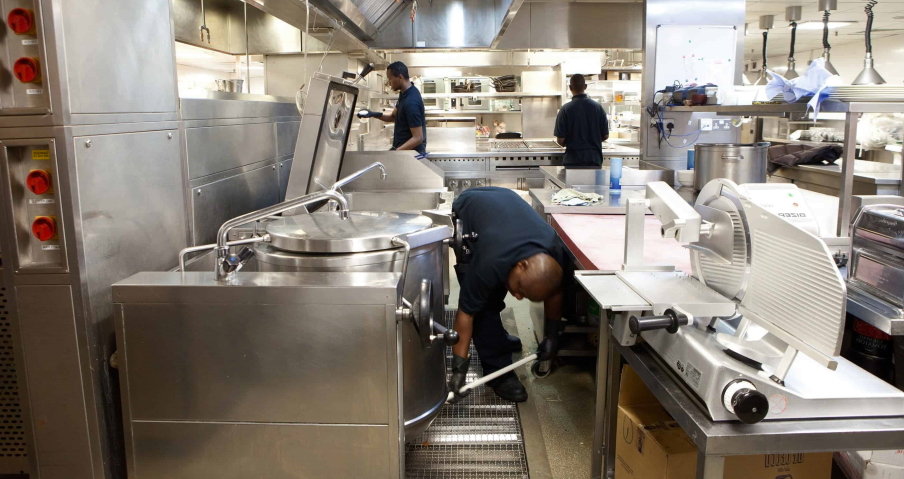 Monthly Cleaning
Washing the deep fryer, cleaning the hoods and vents, cleaning the rest of the walls and ceiling by using a hard toothbrush, cleaning the grease on the floor, washing ice machine, condenser, and area behind the hotline, must be done on a monthly basis.
Take care of the things. And remember, never select an area for washing plates near the cooking area. Arrange it in a separate room or keep at least 8 to 9 feet distance. We hope you'll make your restaurant a perfect one with these instructions.